The Bando Low Modulus Poly V-Belt offers a high-performance self-tensioning technology for light load accessory drive belt systems.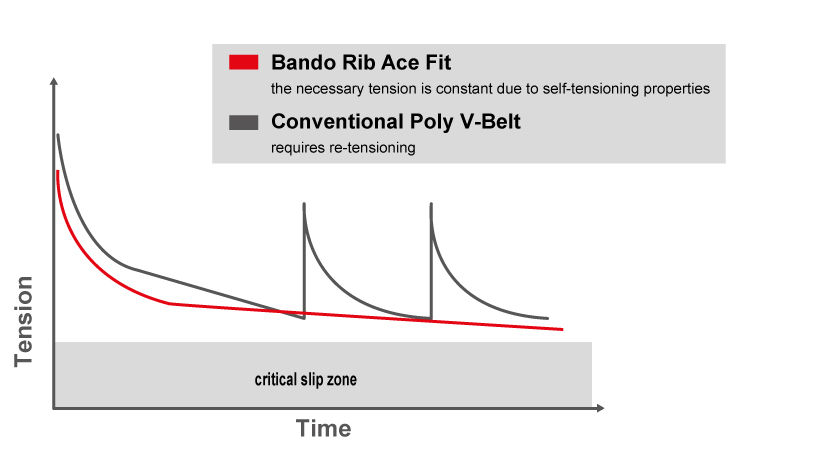 Advantages of Bando's Stretch Belt
Rib Ace Fit belts are self-tensioning without tension pulley
The setting tension is reduced by up to 22% for energy-efficient drives
Self-tensioning technology offers a lifetime maintenance-free drive
Easy installation with the installation equipment
A lightweight system without tension pulley
Belt Structure
The belt can be easily installed between 2 pulleys with a fixed centre distance.
The improved polyamide tension cord leads to lower pre-tension tolerance.

Technical Results
The Bando Rib Ace Fit Belt offers an improved setting tension tolerance, which considerably improves energy efficiency.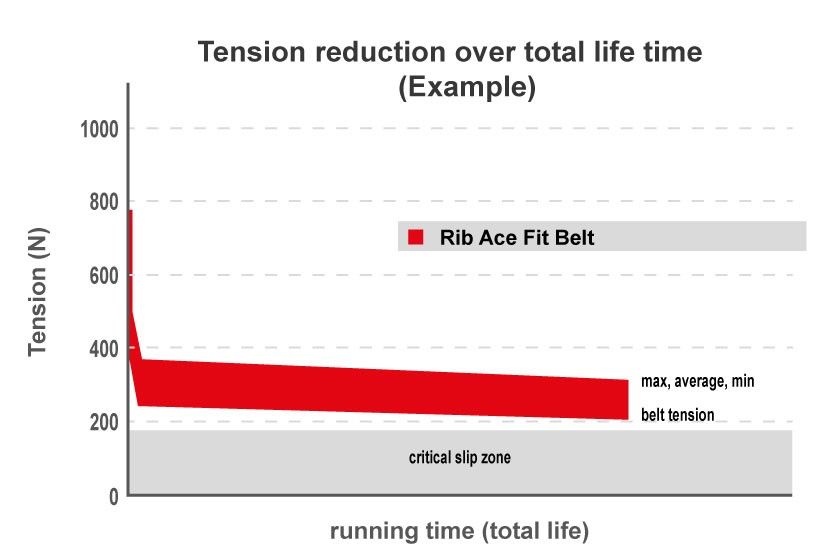 Instruction for usage
Each Rib Ace Fit belt is delivered with a set of installation equipment and installation instruction. Please make sure to read the enclosed instructions.
Please pay attention to the installation instructions. Use only for the provided applications.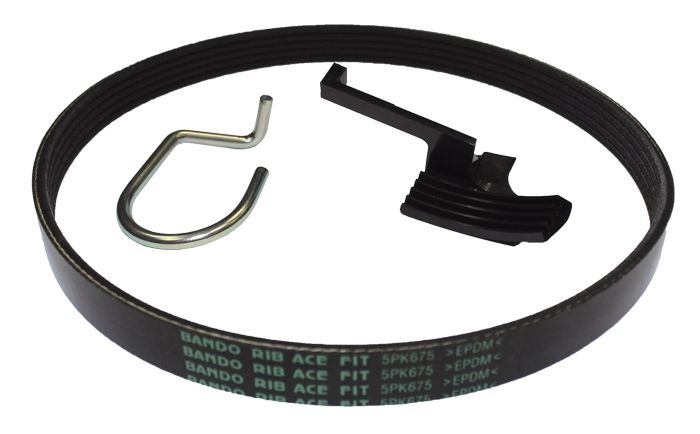 RIB ACE FIT brochure including additional information (Status: September 2014):

Brochure: Stretch Belt
Brochure including additional information:
[pdf-embedder url="https://bando.de/wp-content/uploads/2014/09/20180830_Strech-Belt_Broschüre_EN_web.pdf"]