Super torque synchronous belt is available for the highest load requirements.
High power ratio compared with the current product.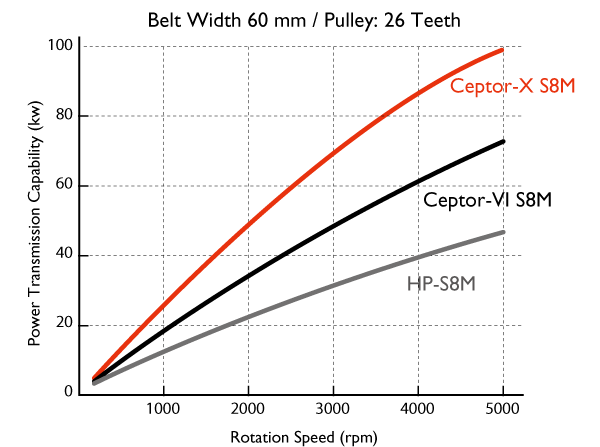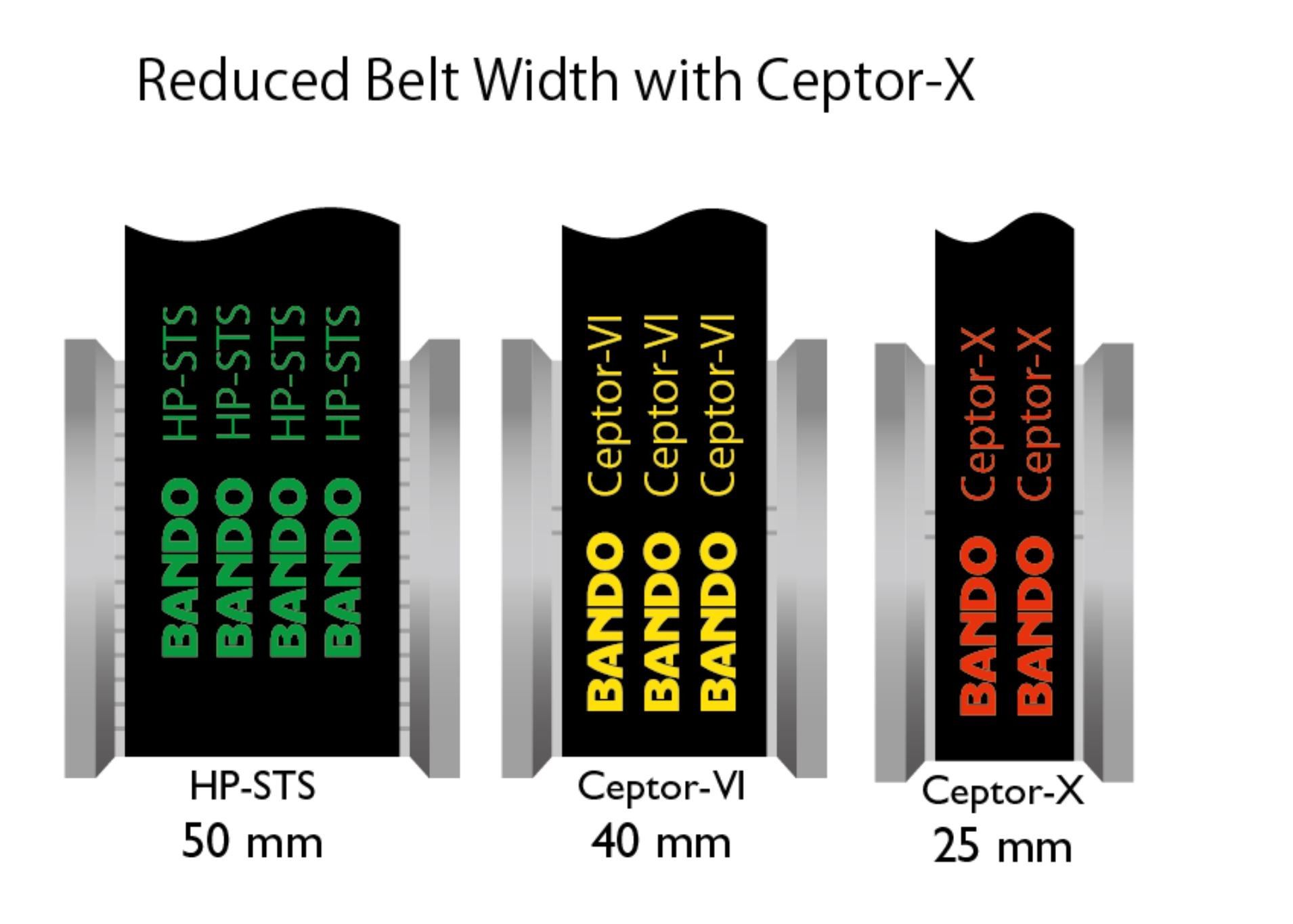 The improved design of Ceptor-X allows reduced belt and pulley widths.
Belt Structure for highest load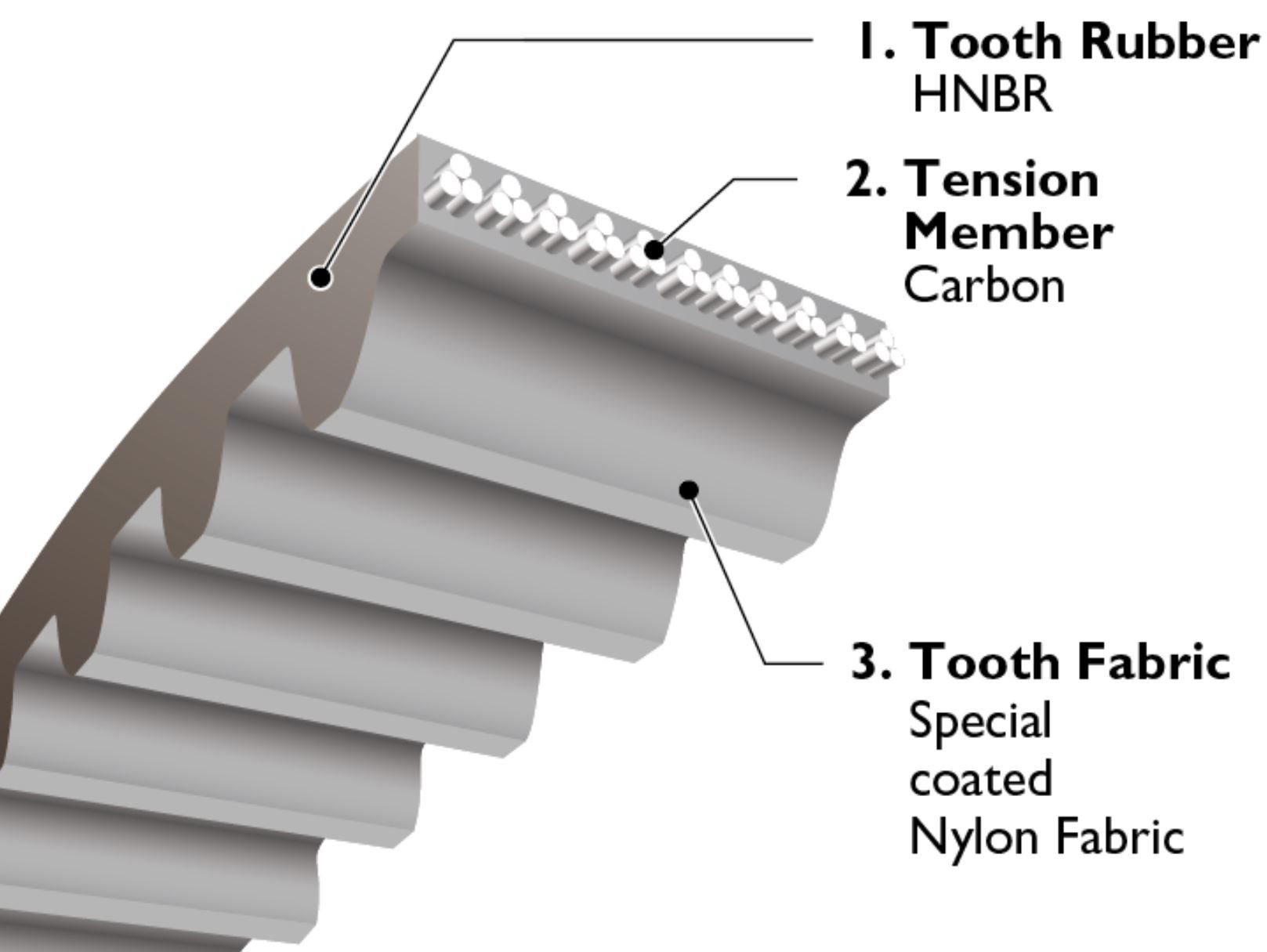 Ceptor®-X advantages:
(1) Excellent Tension Stability
(2) High Reliability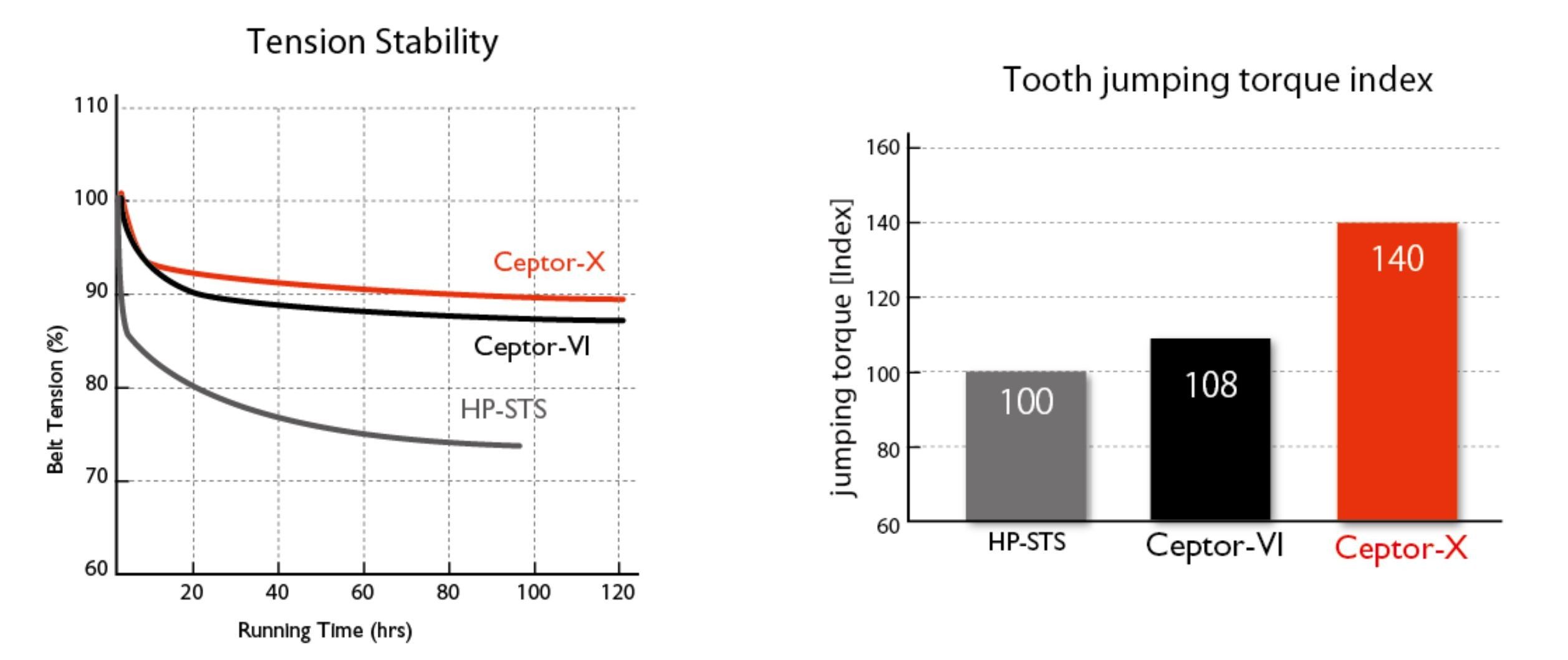 (3) Noise Reduction
(4) Long Life Time

    Ceptor®-X is suitable for Standard Pulleys.