Bancollan Polyurethane Round Belts (Seamless):
BANDO Polyurethane Round Belts without tension members are molded and additionally ground to size and shape.
These Belts stand out due to the following features:
Low starting torques. Slip-free starts even at low temperatures.
Easy installation
Suitable for fixed center distance applications.
No maintenance
Low tension decay throughout the service life.
High resistance to oil and ozone.
Belt Construction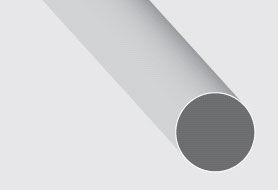 Polyurethane without tension members
Standard Sizes
Tabelle 1: Bando Bancollan Rund-Riemen PU moulded
Typ
AvailableDiameter [mm]
downloadSize List
Round Belt Moulded
1,6 – 2,0 – 2,5 – 3,0 – 3,5
4,0 – 5,0